Bone Builders is an interactive strength-based exercise program, designed to help you build strength for healthy aging.
Swanton Public Library
1 1st Street, Swanton
Join Barbara in a weekly fiber arts group. All skill levels welcome, with instruction available here at the library.  Knit for charity or just for fun.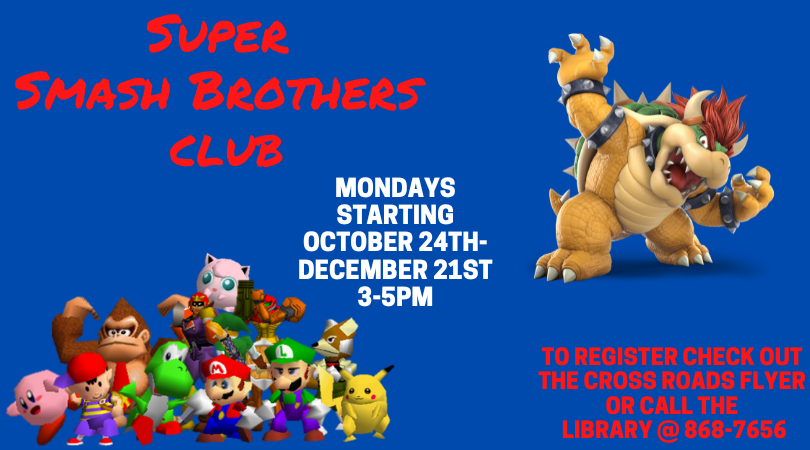 Swanton Public Library
1 1st Street, Swanton
Do you love gaming and Smash Brothers? Join us for an afternoon of fun at the library. Pre-registration is required for this fun competitive club.…